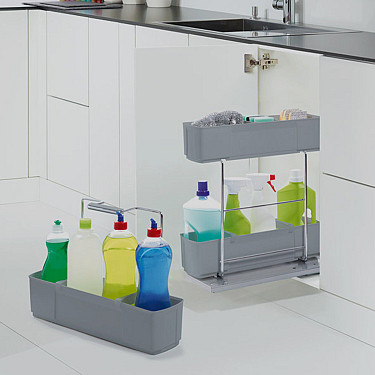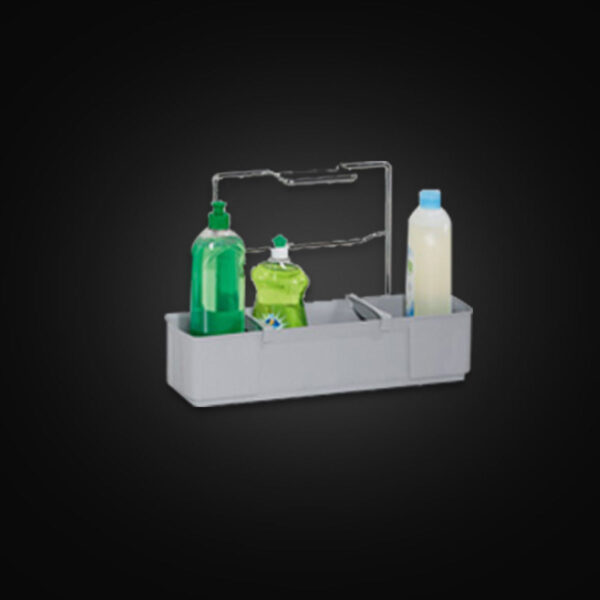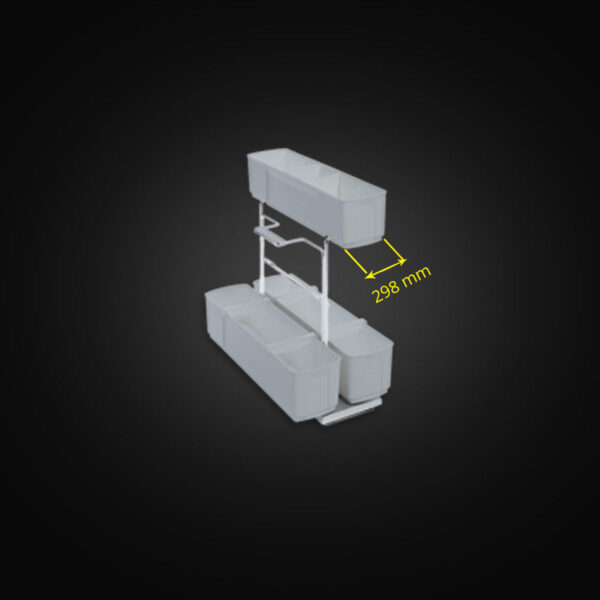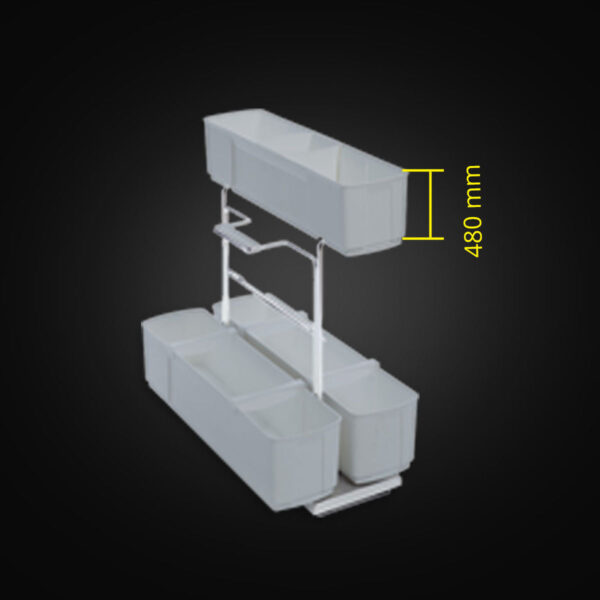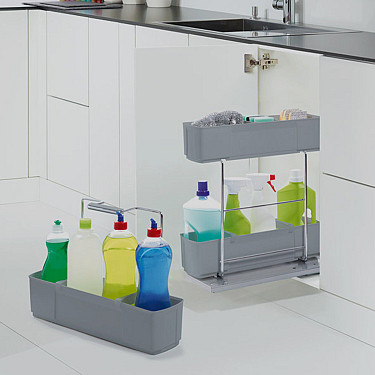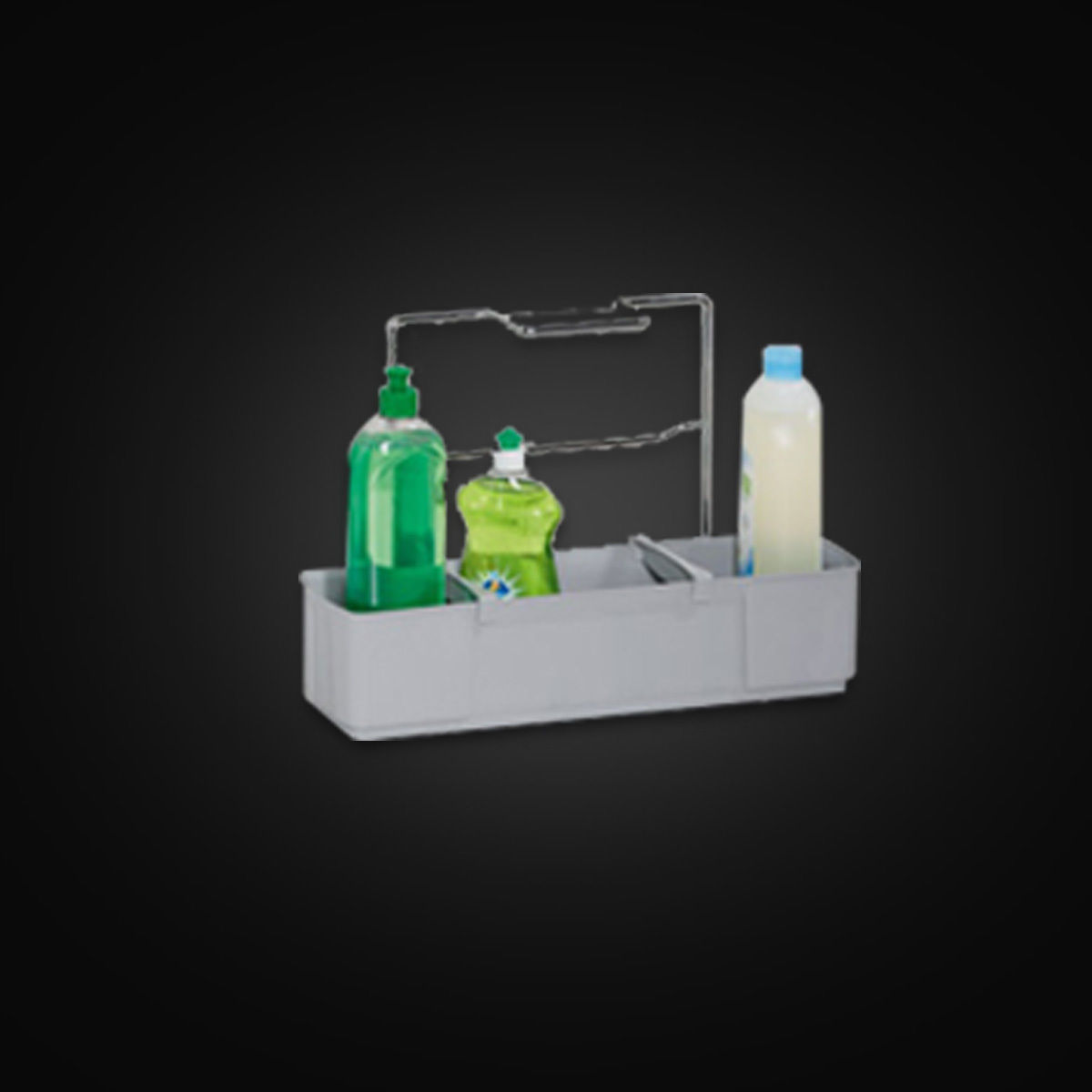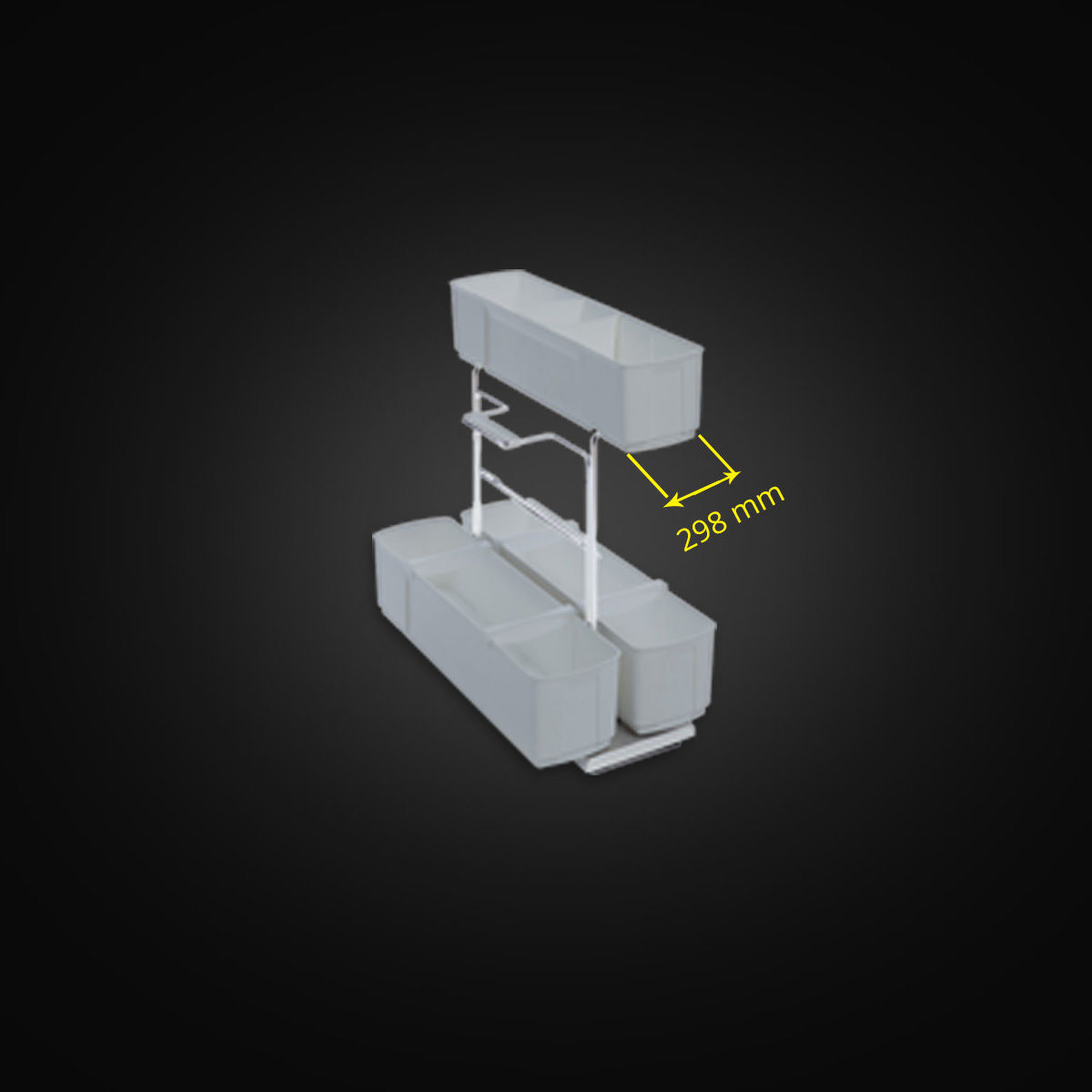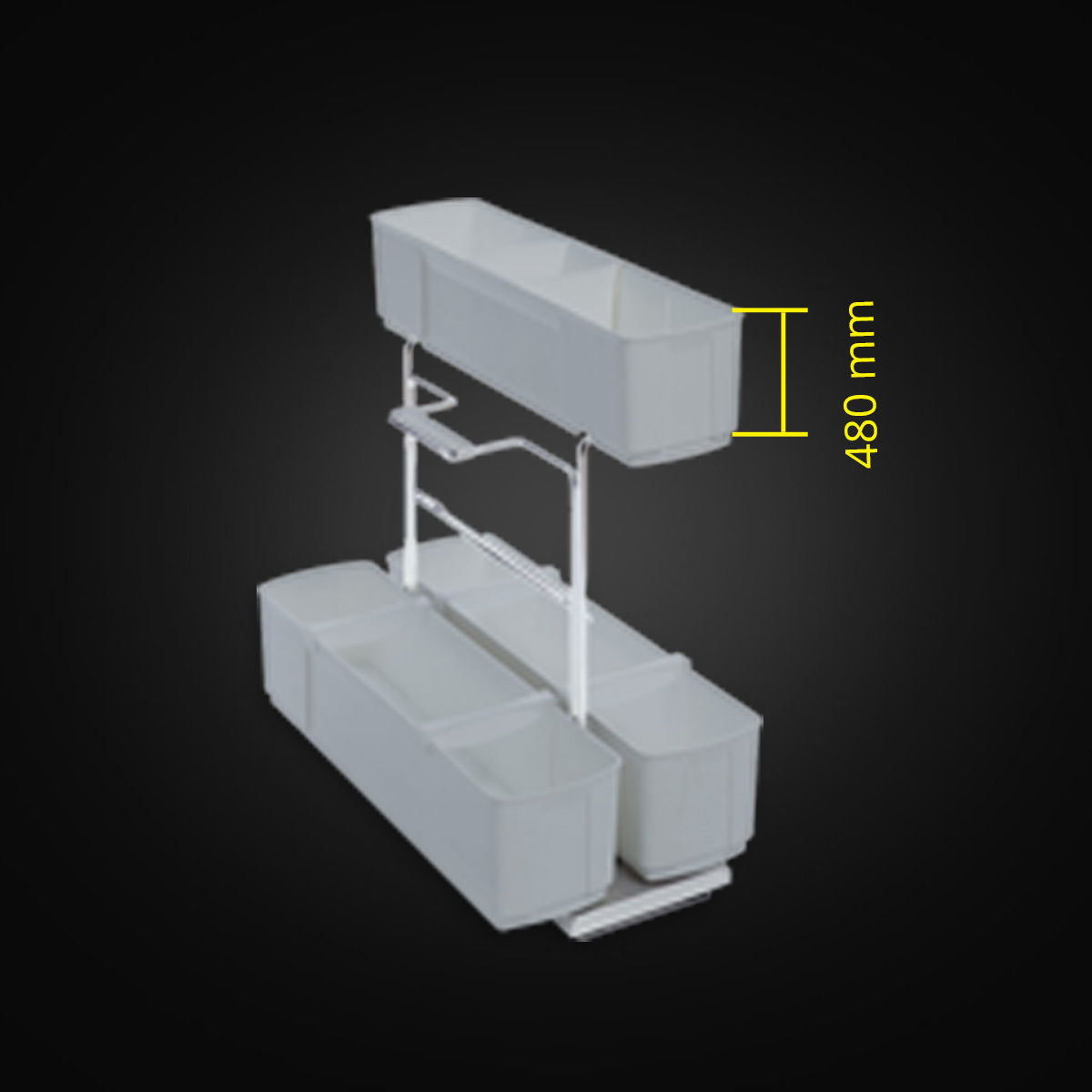 Pick Up and Go Cleaning Pull-Out Cleaning Agent from Kessebohmer
Description
Additional information
Reviews (0)
Store Policies
Inquiries
Description
Introducing new cleaningAGENT, a practical organiser for cleaning materials. Generally, the stuff needed for cleaning is stored in the kitchen but it gets used all over the home. This cleaningAGENT from Kessebohmer is the solution to this routine life problem. This pick-up-and-go cleaning pull-out makes sure that the cleaning materials are always ready to hand wherever you are working.
The caddy, complete with the clipped-on containers,lifts right out of the pull-out. Rubber feet makes sure that the caddy stands firmly and prevent the scratches on the sensitive surfaces. The detachable containers for the different cleaning materials have sophisticated grey finish and they all are dishwasher safe. Once the cleaning job is done, the caddy is simple dropped back into the pull-out, which slides back into the base unit with typically smooth action and gently damped closing.
Product Specification:
Mounting: Base mounted, under sink pull-out unit
Material: Steel frame and runner, steel and plastic modular elements
Load Capacity (kg): 12
Finish: Grey powder coated frame, runner and modular elements; grey modular elements
Dimensions (mm): 290x480x480 (WxDxH)
Extension Length (mm): 440 mm
Product Features:
All plastic elements are detachable for easy cleaning and are dishwasher safe
One piece base with streamlined wire surround
General Inquiries
There are no inquiries yet.