If you want to make your sweet home look refreshed, radiating modern looks, yet you don't want to spend a lot in the process, then you can make the best use of the below-mentioned easy tips. You'll know how little things like changing handles and knobs of your doors, giving a fresh coat of paint, re-arranging your furniture pieces, bringing in a wall art, as well as, clearing up the essential space can transform your old, outdated home into a modern-looking, stylish and functional home.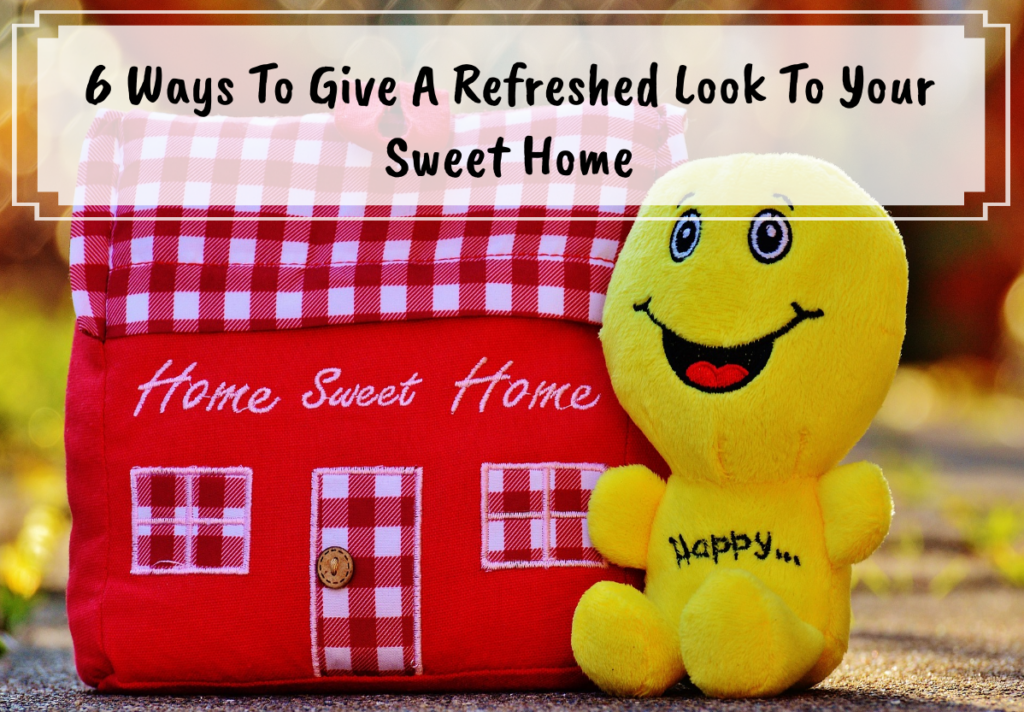 1. Clear up the essential space
If you're redecorating your home, the first thing you need to do is clear all the clutter. Then after, choose some of the important items and place it on display on tables and shelves, and keep the rest of the stuff in storage and cupboards. This will clean up space, giving it a refined and modern look.
2. Get a new rug
Well, you'll be amazed at how much a simple new rug can beautify a space. Rugs look good when it is placed on top of wooden or tiled floors. Choose a wool or shag rug to get a comfortable look. Alternatively, you can choose a pair of hiding rug or a Persian rug to get a sophisticated, rich look. However, if you need achieving a classic look, just go for patterned synthetic or a natural fibre rug.
3. Consider painting your entire home
Indeed, a fresh coat of paint will breathe a fresh lease of life into an exhausted-looking space. Incorporate a pop of colour with a systematically planned feature wall if you love a modern and stylish-looking home in an unusual way. However, choose neutral colours like white, stone, cream or beige if you want to achieve an ageless look.
4. Consider changing door handles and knobs
Possibly, older homes would have door handles that are age-old/ outdated. Replace the door handles and knobs with refined lever-style door handles to bestow a modern look. Alternatively, you can have antique door handles to give a traditional look. Consider your home decor and the look you want to achieve, accordingly select the finish for your door handles and knobs. Stainless steel, chrome and silver plating are all well-accepted options for modern homes. Feel free to contact the team at Handles and More if you need any assistance concerning choosing the right door handles for your home. We have a huge array of door handles and knobs in diverse materials and finishes.
5. Get a big, beautiful piece of wall art
Buy a big piece of wall art to decorate the main wall of your living room or bedroom to give an exceptional look. This will surely lower your workload of doing many different things to lend great looks to your room.
6. Re-evaluate and rearrange your furniture pieces
Re-evaluate your rooms and all the furniture pieces placed in there, and you would realise that you might not even need purchasing a new furniture piece. Keeping in mind, your usage requirements and aesthetics of your rooms, fine-tune the placement of the furniture pieces so that it opens up the blocked spaces and radiates a spacious look. That's it! Your home is like new.